And here it is...the last of the Soda Sweeties. Meet Sundae Sweetie!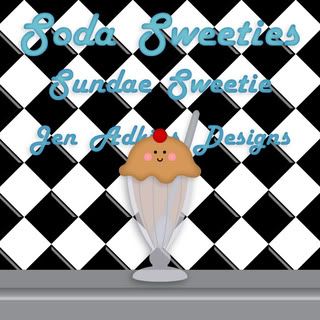 Woo-hoo! I've actually been able to blog the last three days! Sometimes that feels like such a major accomplishment.
I've got some more new files I'm working on the text files and conversions for the store right now. I'm going to keep posting the pic of one new file each day this week (fingers crossed, I hope, I hope!) Please make sure to leave me a comment on any of the new file sneak peeks this week...let me know what you think! Make sure to leave me your name and at the end of the week I will draw a random winner who will get the new file of their choice!