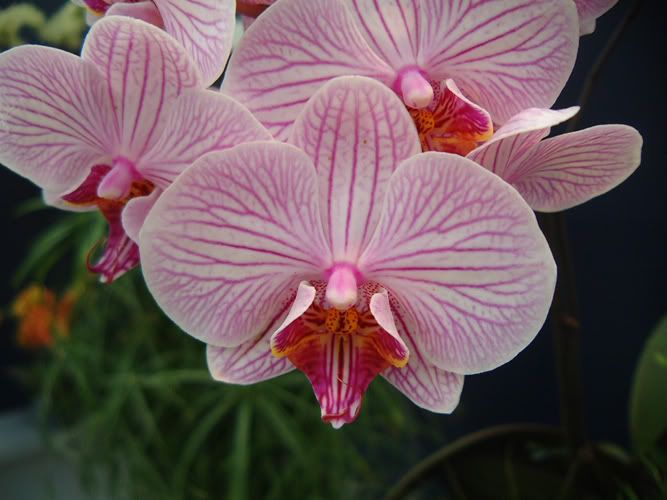 Orchids are gorgeous, I'll admit I've never tried to grow one...but I never knew there were so many different species (about 22,000!). Here's some more info from Wikipedia...
Orchidaceae are cosmopolitan, occurring in almost every habitat apart from deserts and glaciers. The great majority are to be found in the tropics, mostly Asia, South America and Central America. They are found above the Arctic Circle, in southern Patagonia and even on Macquarie Island, close to Antarctica.
So is this the word you needed in
BINGO
?