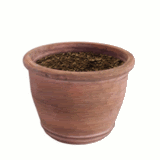 Okay, so here's the deal...I want you to guess the first word that will be called in the BINGO game. What's the first flower I'm going to call? It doesn't have to be a word on your list, but you do have to be playing BINGO to be eligible to win the prize. So if you haven't joined in the fun, what are you waiting for?
Get on over to the thread
! Then post your guess for the first word called here, in the comments section for this post. Make sure you include your Paperthreads username and your guess for the first flower to be called. You have until Sunday night (at 1159 EST) to list your guess...but only the first 2 correct guesses will win the prize, an as of yet unreleased file from Jen Adkins Designs, my Groovy Tangle!
It's a one piece mat perfect for your groovy layouts or pretty in pink for springtime flowers! So get your guesses in! We'll find out the winners when the first word is called on the 7th.